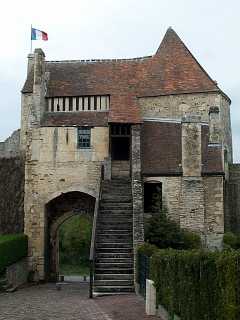 Normandy is a fascinating and beautiful region of France. If you are looking for the ideal holiday destination, this is it! But for the medieval historian or genealogist there is so much more.
We went to Normandy in search of the de Braose family origins. Claude and Denise Roussel were our hosts at Craménil, a village in the picturesque region of Le Houlme. Craménil is very close to Briouze, the Norman home of the de Braoses before and after the Conquest of England in1066.
In Briouze we visited the ancient chapel of Saint Gervais. In Caen we visited the tomb of William the Conqueror at L'Abbaye aux Hommes and saw L'Abbaye aux Dames, which was endowed by Gunnor, William de Braose I's mother.
Bayeux, Domfront, Falaise and Fécamp were also unforgettable, with many more secrets to reveal than we had time to discover. Thanks to our hosts, Denise and Claude, we sampled the best food and wine of our lives and enjoyed the local speciality - Calvados.
Hopefully this brief diary of our trip will encourage others to visit Briouze. This is also an opportunity to say "thank you" to the people who welcomed us with such warmth and friendship.


Scroll the frame on the right to select a page.
Click below if the frame is missing.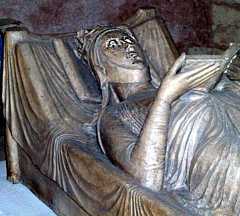 Click below to see our history of the de Braoses: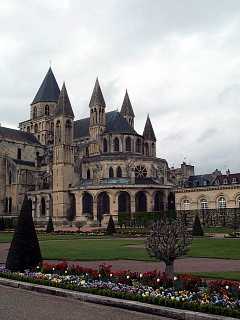 Click below to see our genealogy of the de Braoses: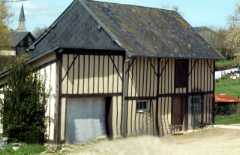 lynda@douglyn.co.uk
doug@douglyn.co.uk