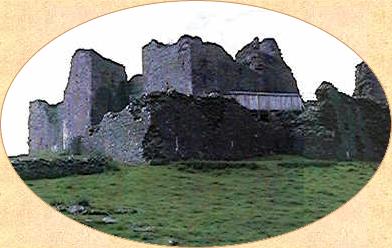 Two princes dominate the de Braose family history: the lord Rhys and Llywelyn Fawr. Their story is told in a contemporary record of Welsh events, the Brut y Tywysogyon or Chronicle of the Princes.
Rhys ap Gruffydd, the Lord Rhys, triumphed over the warring claims of his Welsh and Norman neighbours and the efforts of Henry II to subdue him. From 1156 he restored the lost territories of the ancient kingdom of Deheubarth and established more or less peaceful coexistence between ferocious rival powers. In 1172 Henry II appointed him as justiciar for South Wales. Rhys is credited with the first eisteddfod and under his patronage the Welsh arts flourished.
A blood thirsty war of succession between Rhys's sons brought grief and tragedy to his final years. Rhys negotiated an unlikely alliance with William de Braose in an effort to establish his older son, Gruffydd, as his heir. Gruffydd married Matilda, the marcher lord's daughter. In 1189 Gruffydd fought and captured his younger half-brother Maelgwn, assisted by his father. Gruffydd then handed Maelgwn over to William de Braose, who held him in captivity for three years.
Rhys failed to reconcile his sons before plague took his life in 1197: Deheubarth disintegrated. Gruffydd gained a short-lived advantage in the disastrous family feud and when he died in 1201 his sons Owain and Rhys looked to another rising star for protection.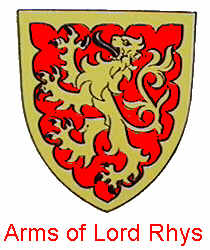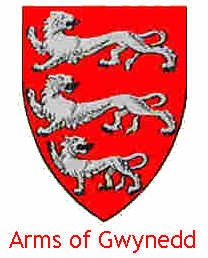 This was Llywelyn ap Iorwerth, prince of the northern territories of Gwynedd. He is remembered as Llywelyn Fawr, or "the great". He built on the renewed confidence and emerging national consciousness inspired by the Lord Rhys and became Prince of Wales in all but name. His grandson, Llywelyn ap Gruffydd almost mirrored his achievements but died having lost everything to King Edward I.
Gwenwynwyn of southern Powys made a bid for dominance after the eclipse of Deheubarth in 1197. King John wanted to curtail such ambitions. He offered conditional tolerance of Llywelyn ap Iorwerth's expansion and gave the prince his illegitimate daughter, Joan in marriage. Like Rhys, Llywelyn could play the supreme diplomat and he introduced Norman ways to his people when it suited the purposes of survival.
The power vacuum created by the fall of William de Braose was the making of Llywelyn. He skillfully manipulated the rebellions against King John and welded six successive de Braose heirs to his interest. William and Giles fought alongside him as allies. Reginald and John de Braose both married daughters of Llywelyn. Reginald's son William pledged his daughter Isabella to Dafydd ap Llywelyn and she in turn became a de Braose heiress.
Reginald de Braose also allied with Prince Rhys Mechyll of Deheubarth when his relationship with Llywelyn deteriorated in 1217. Rhys Mechyll married Reginald's daughter Matilda but by 1248 her hatred of her son exacerbated the family feud which finally destroyed the princes of Deheubarth. Matilda had handed Carreg Cennen over to the English and Rhys Fychan seized the castle back again in fury at his mother's treachery.
It has been speculated that Llywelyn's wife Joan was the grand daughter of Sibyl de Braose. Sibyl's daughter, Agatha Ferrers, was certainly King John's mistress and possibly Joan's mother. (17.1) The couple may have met when Sibyl's brother William was the king's favoured companion. Another affair, between Joan and William de Braose (son of Reginald), underlines the intriguing complexity of family links between Llywelyn and the de Braoses.
Carreg Cennen is a spectacular Deheubarth stronghold.
back to text